If you're familiar with search engine optimization (SEO), you've likely heard of Google SEO. However, optimizing for search engines in China requires a slightly different approach. Baidu, China's most popular and dominance search engine acquired more than 70% of Chinese internet users, making it an essential platform for businesses targeting the Chinese market. In this blog post, we'll explore Baidu SEO and its importance for businesses looking to succeed in China.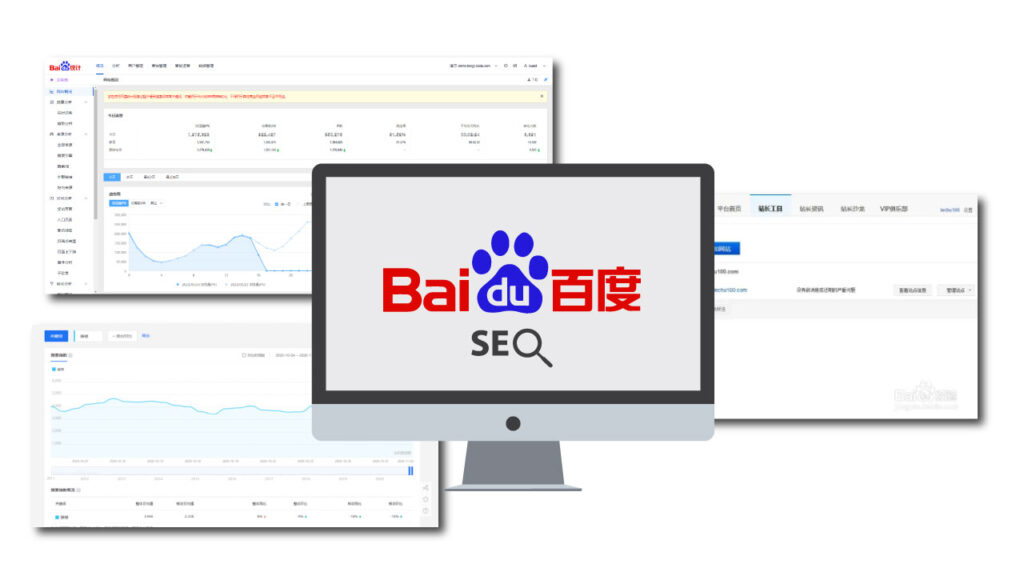 Keyword Research in Baidu | 关键词搜索
Keyword research is the foundation of any successful SEO strategy, and Baidu is no exception. However, the Chinese language could be complex for the non-natives, and the way Chinese characters are used in searches is different from that of English. One significant difference is that Chinese characters don't have spaces between them, so keyword research for Baidu requires understanding the nuances of Chinese language and the way Chinese users search for information online. Another crucial aspect of Baidu SEO is understanding the different search types that Chinese users utilize. For example, many Chinese users prefer to use voice search instead of typing their queries into the search bar. Therefore, it's essential to optimize for voice search and long-tail keywords.
Mobile Optimization for Baidu | 百度移动端优化
Like in many other countries, mobile usage in China is skyrocketing, with over 90% of Chinese internet users accessing the web on their smartphones. Baidu prioritizes mobile-optimized sites and launched a separate mobile search index. This means that if your site isn't optimized for mobile, it's unlikely to rank well on Baidu. To optimize for mobile, ensure your website is responsive and has a fast loading time. Additionally, ensure that your site's content is easy to read and navigate on a mobile device. For more info on optimizing website loading speed, website responsiveness and website user experience, read our post on China Acceleration Solution.
Chinese Language and Culture Nuances
Baidu's algorithms are designed to understand and prioritize Chinese language and culture. As such, it's essential to create content that's not only relevant but also culturally appropriate for Chinese audiences. One way to do this is to translate your content into Simplified Chinese, the most widely used written form of Chinese. Nevertheless, translating your content word-for-word is not enough. It's essential to understand the cultural nuances and idiomatic expressions that Chinese users use when searching for information online.
Additionally, it's important to understand the regulatory landscape in China and ensure that your content complies with Chinese laws and regulations. For example, certain topics may be sensitive in China, and discussing them openly could lead to legal issues.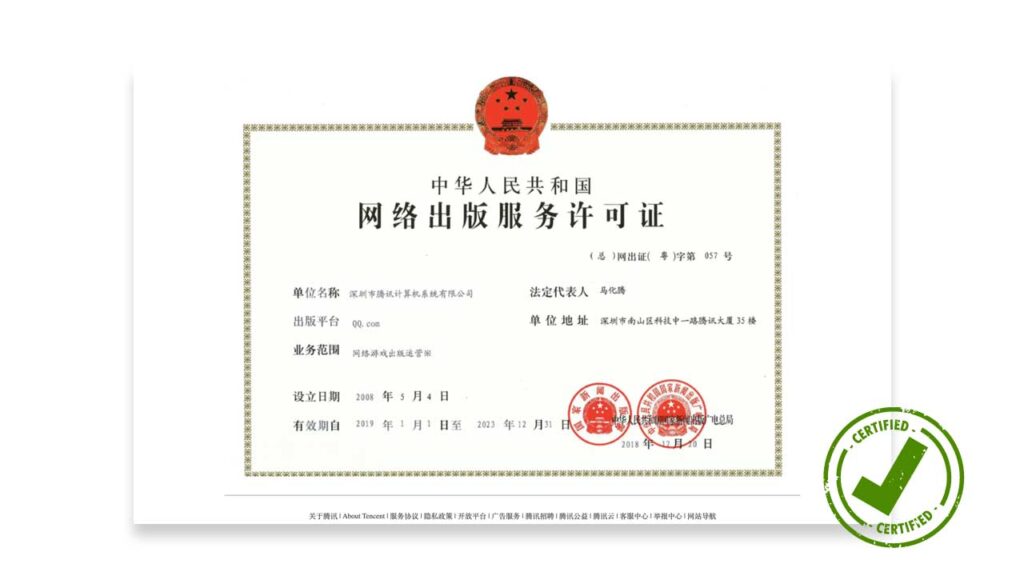 Obtaining an Internet Content Provider (ICP) license could be an aspect of Baidu SEO. An ICP license is a legal requirement for all websites hosted in mainland China, including those hosted on Baidu. Without an ICP license, your website will face difficulty to rank high. To obtain an ICP license, you'll need to register with the Chinese Ministry of Industry and Information Technology (MIIT) and provide documentation, including your company's business license and hosting information. The process can be time-consuming and complex, but it's a vital step for businesses looking to establish an online presence in China. Partnering with a digital marketing agency that specializes in Chinese regulations and compliance can help streamline the ICP license application process and ensure that your website complies with all relevant laws and regulations.
Backlinks for Baidu SEO | 反链
Just like Google, backlinks are a critical ranking factor on Baidu. However, the quality of the backlinks is more important than the quantity. Focus on acquiring backlinks from reputable Chinese websites that are relevant to your industry. Some tips to obtain backlinks are creating high-quality, shareable content that others in your industry will want to link to. You may reach out to relevant websites and offer to guest post or collaborate on content that includes a backlink to your website.
Consider WebNIC's China Acceleration
China Acceleration is a SaaS-based solution designed to optimize the performance of websites for visitors from China. What sets this product apart from others is its Zero Commitment approach, No Technical Barrier policy, and exemption from the burdensome ICP requirement. On Average, China Acceleration provides a 100% faster experience during peak hours compared to periods without its usage.
Social media presence in China Market
Social media platforms like WeChat and Weibo are incredibly popular in China, having a strong presence on these platforms can boost your website's visibility on Baidu. Create and maintain active social media accounts, share your content, and engage with your followers to build a strong online presence.
Consider paid advertising – Baidu Ads
While organic search is essential for long-term success, paid advertising can help you establish a foothold in the Chinese market and drive immediate results. Just like Google, Baidu offers several advertising options, including paid search ads and display ads, that can help you reach your target audience and drive traffic to your website.
Optimize your website for local search
If your business has physical presence such as brick and mortal shop in China, it's highly doable to optimize your website for local search queries. This includes including your business's address, phone number, and other contact information on your website, optimizing your content for local keywords, and registering your business on Baidu Maps and other local directories. By doing so, you can improve your chances of ranking higher in local search results and drive more traffic to your website from local Chinese users.
Below was list of useful tools that we prepared for your easy references:
| Baidu SEO Tools | 中文 | "Something Like" For your understanding | Functions |
| --- | --- | --- |
| Baidu Analytics (Baidu Tongji) | | |
| Baidu Webmaster Tool (Baidu Ziyuan) | | |
| | | Use to check Search Volume for specific Keywords | Google Trends |
| Baidu Marketing (Baidu Yingxiao) | | Google Keyword Planner | Google Ads |
| | | |
Baidu offers a range of tools that can help you optimize your website for its search engine, including Baidu Webmaster Tools and Baidu Analytics (Baidu Tongji). These tools can help you monitor your website's performance, identify technical issues, and optimize your content for Baidu's algorithms.
Baidu SEO requires a unique approach due to the nuances of the Chinese language, culture, and search behavior. Nonetheless, with the right strategies and understanding, businesses can succeed in reaching Chinese audiences and growing their online presence in China's massive market. If you're looking to optimize your website for Baidu, consider partnering with a digital marketing agency that specializes in Baidu SEO. They could help you navigate the complexities of Chinese search engines and ensure that your website is optimized for success in China.
About WebNIC upcoming China Accerelation Solution
China Acceleration is a cutting-edge SaaS-based solution designed to Optimized the performance of websites for web traffic visitors from China. On average, China Acceleration provides a 100% faster experience during peak hours compared to periods without its usage. Let's check out what sets this product apart:
Zero Commitment approach

No Technical Barrier Policy

Exemption from the burdensome ICP requirement.
Keen to become a WebNIC Business Partner and start selling variety of WebNIC Digital Products? Get in touch with us through [email protected].