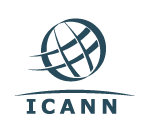 As an ICANN accredited registrar since 2000,
WebNIC has built a strong portfolio of worldwide domain names for our growing network of resellers who demand nothing but the widest selections at the most affordable prices.
WebNIC is truly your one-stop shop for all domain names!

gTLDs are not restricted to any geographic or country designation. It can be registered by anyone on the internet anywhere around the world.
Classic and most well-known gTLDs:
.com .net .biz .info .org
Reputable and renown .com domains have been long in existence, an indirect advantage for a website.


Can be used internationally for any country and region, good for international SEO strategies.


SEO linking from the main domain benefits subdirectories of different country and region, better for faster positioning compared to ccTLDs.


New gTLDs introduced, increasing domain name varieties for easier identification of a website's purpose.
ccTLDs are restricted to a specific geographic or country designation. Additional verification process to register, and subject to approval.
Powerful indicator for search engine that this website is for a specific country.


Usually outrank gTLDs in search engine results, providing the website version that is relevant to the user's location.


Assign a specific location to a website, making the location of the server hosting the website irrelevant.


Provides trust and confidence to local customers.
If you are interested, please provide your information, and we'll contact you soon!
Want to learn more about domains?