What is an SSL Certificate Site Seal?
An SSL certificate site seal is a visual indicator on a website that provides security confidence to users. It comes with SSL certificates and it can be installed easily. After installing it, a small graphic will appear on the website, stating that the website is secured, and by which Certificate Authority (CA).
SSL certificate protection has a few trust signals that will show on a website, and a site seal is one of them. It is a method to display security on a website to give users higher levels of confidence, and reassures them their connection is encrypted and protected from attackers. A site seal is equivalent to a trust mark.
Static Site Seal vs. Dynamic Site Seal
There are two types of site seals, namely static and dynamic. The type of SSL certificate you choose to purchase will determine whether you get a static site seal or a dynamic site seal. Take a look at the illustration below for the differences between them.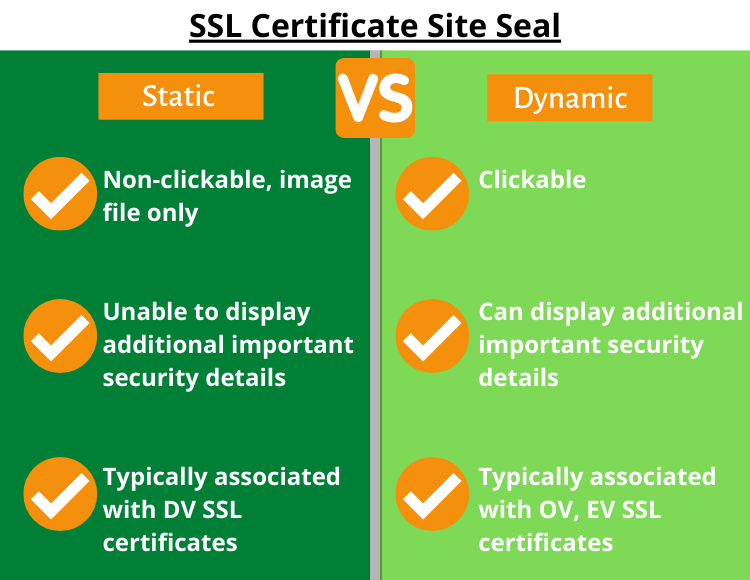 Every SSL certificate is associated with either a static or a dynamic site seal. Before purchasing any particular SSL certificate, it is worth checking out which type of site seal it offers.
View our range of SSL certificates here: DigiCert, Sectigo and GlobalSign.
The Benefits of Installing a Site Seal on a Website
A site seal that comes with an SSL certificate functions as a strong trust indicator. It helps website owners to gain trust from website users easier and almost instantly. According to a survey done by Econsultancy/Toluna, 48% of participants indicated that trust marks provide the highest sense of trust when they are visiting a website.
A higher sense of trust will then result in a raise in website conversion rate. Blue Fountain Media did a split test on how adding a site seal affects trust and conversion rate. The results showed that the page with a site seal outperformed the page without one by a 42% increase in conversion.
An eye-tracking investigation by CXL also showed that users check for the presence of a site seal when submitting their info via a form. It is important because site seal adds credibility and reassurance for users to interact with a website. Therefore, the benefit that a site seal provides is to build a high level of trust and thus a higher conversion rate for your desired user actions.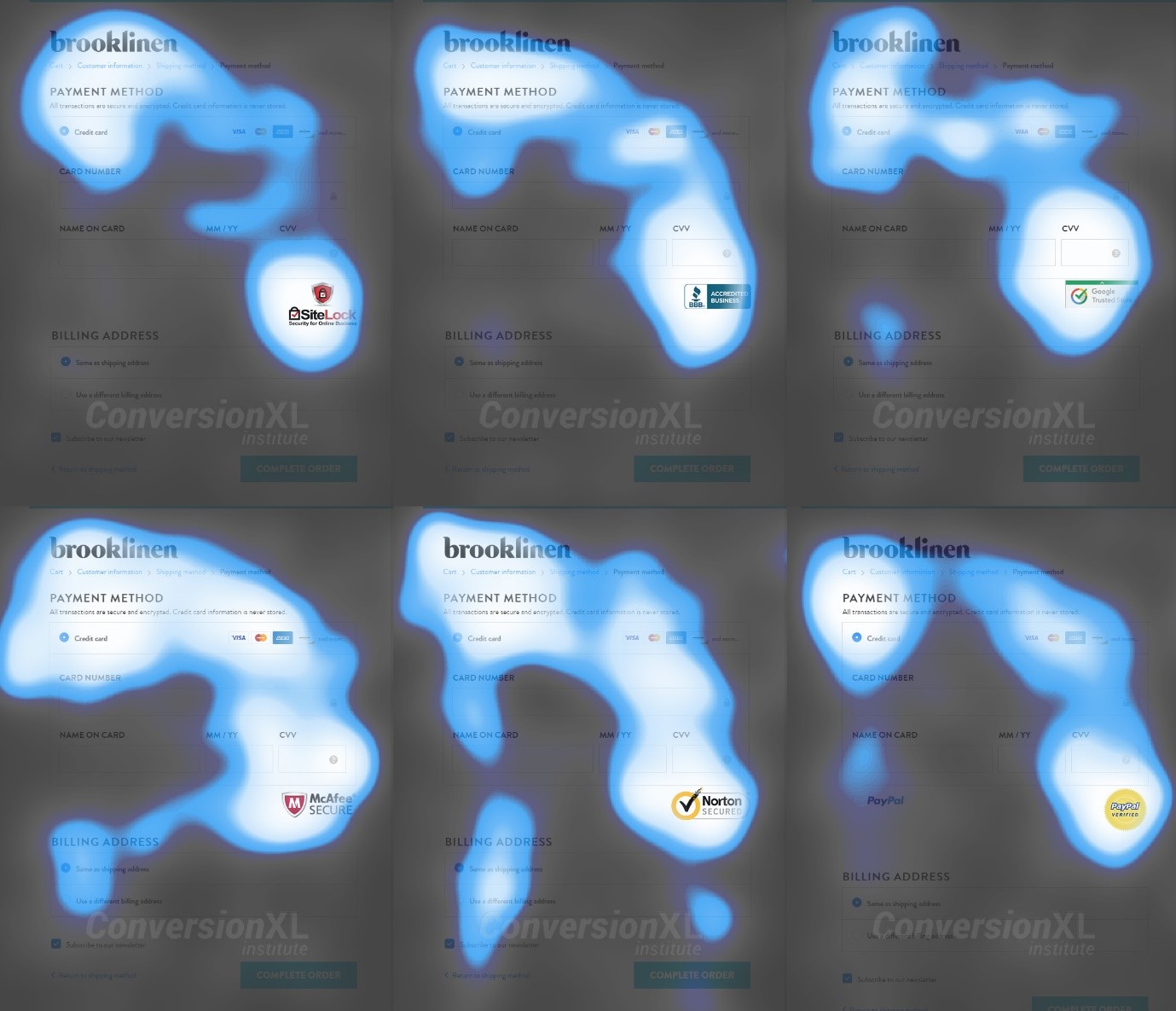 ◆◆◆◆  View our range of SSL certificates here: DigiCert, Sectigo and GlobalSign. ◆◆◆◆
Conclusion
SSL certificate site seal is a great trust indicator for website owners to put on their websites, especially on e-commerce related websites. It imbues a higher level of confidence and trust for website visitors to provide their information. Trust is an important factor that must be placed as the first priority by any website owners, and displaying a site seal is one of the simplest and best approach to build up trust.
About WebNIC
WebNIC is an accredited registrar for ICANN, and various countries including Asia, Europe, America, Australasia, and Africa. With offices in Singapore, Malaysia, Korea, Indonesia and Taiwan, we serve 4,500+ active resellers over 70 countries. To join us and become a reseller, live chat with us or email us at [email protected].