What is WebNIC WHMCS Managed Service?
WebNIC WHMCS Managed Service is a new service to help our existing resellers and new resellers to leverage on WHMCS to automate the business processes for their web business. It is beneficial for our partners who intend to optimise their web business operations through automation, as well as newcomers to the web business industry. However, the setup and configuration of WHMCS can be quite challenging, even for experienced players in the web business industry, not to mention newcomers. Hence, we have rolled out WHMCS Managed Service to help you, all of our valuable partners (existing or new), to enjoy the convenience of WHMCS automation. We help you to lift the troubles you face while setting up WHMCS to ensure you get a pleasant experience in the process. It is our aim to make WHMCS setup and configuration easy and simple for you! We want to help our resellers to start and manage a web business without hassle, making it truly simple and painless by using the leading management platform in the world, WHMCS!

WHMCS automation for web business
What is WHMCS?
WHMCS is an automated billing and management platform for all your web business's need. It is a single, unified management platform which contains optimisation and automation for all web business related operations, such as hosting, domain, billing, customer support suite and developer's tools. WHMCS allows users to setup and configure automation for all of the operations below, making the management of a web business convenient and efficient.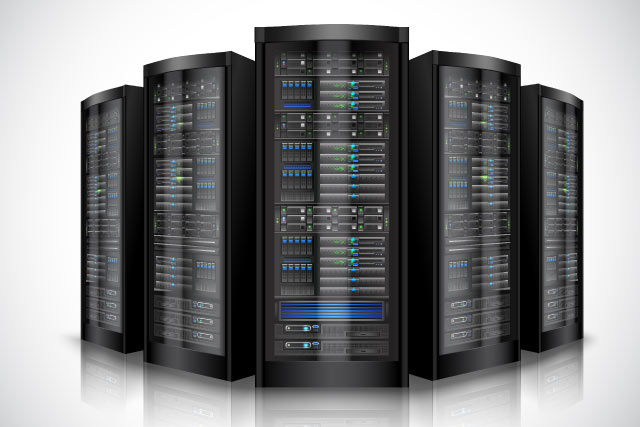 WHMCS provides hosting service
Hosting
Optimise the web hosting purchase experience for your customers. Use WHMCS to easily deploy customer hosting account provisioning, such as creating, suspending, modifying and terminating accounts. It also integrates with all leading hosting control panels, cPanel, Plesk, DirectAdmin, etc. You can choose from a wide selection of order form templates to use, to enable automated checkout of your customers.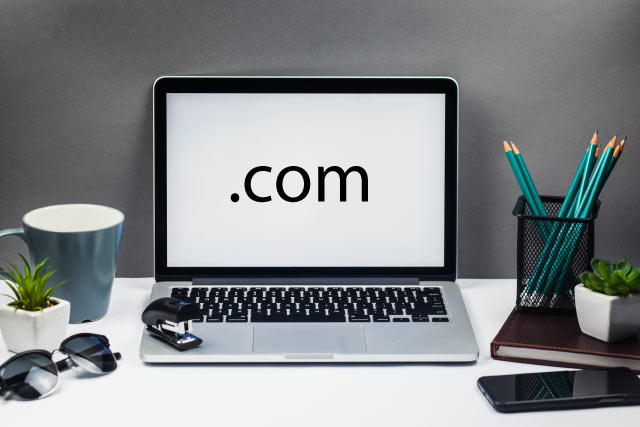 WHMCS provides domain name service
Domains
WHMCS helps you to automate and simplify your web business's domain management by providing your customers a full feature self-service management portal. It is able to integrate with all the major domain registrars to deliver a quick and efficient domain registration process once it is set up. With WHMCS, your customers can perform registration automatically, check domain availability real time, manage nameserver, transfer domain, set up automatic renewals and many more.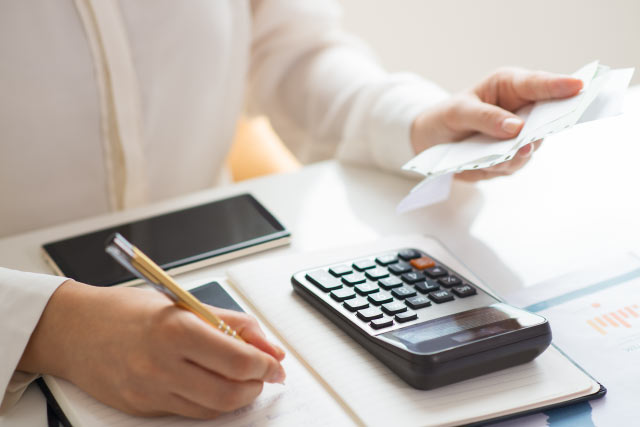 WHMCS provides automated billing service
Billing
WHMCS is able to fully automate all billing related operations for your web business. You can set it up to help your web business process tasks such as generating invoices, recurring payments setup, collecting payments, sending payment reminders, tracking performance and many more. It also accepts multi-currency, handles taxes, creates coupons and promotions, and many more billing-related functions. The most important thing is WHMCS is integrated with many payment gateway solutions, including credit cards, third-party gateways like PayPal, offline payments etc. You can rest assured and let  WHMCS handle all your billing tasks!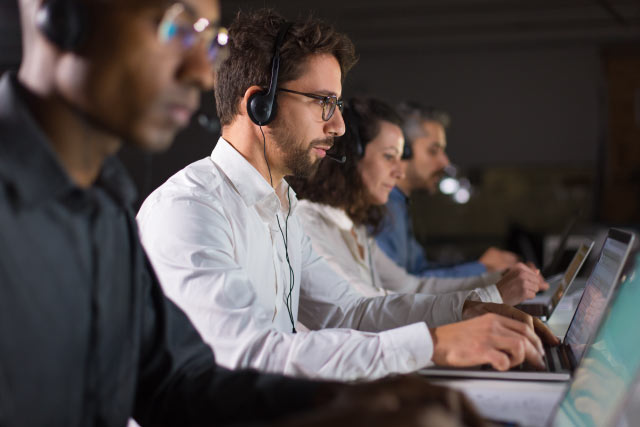 WHMCS provides a powerful customer support suite
Customer Support Suite
WHMCS provides a built-in customer support desk. Support your customers with a powerful support ticketing system and give them a pleasant customer experience in doing business with you. Combine and track all your customer communication in a single place designed for team collaboration. Be on the same page as your support staffs to view all things related to the customer's request and details. With WHMCS, your customers can easily reach out to you by opening support tickets through the web or email and you can easily delegate them to your staffs to provide a quick and efficient customer support experience.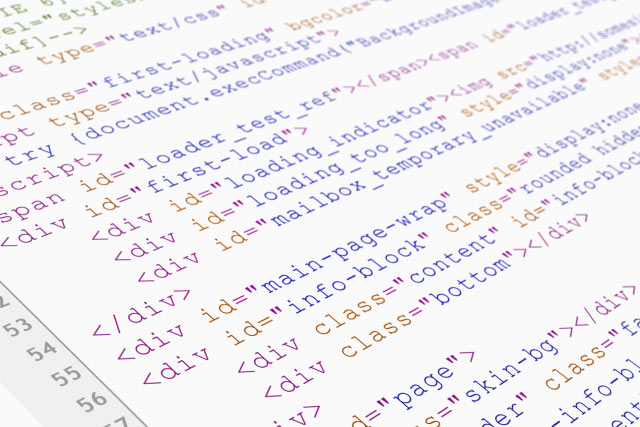 WHMCS is highly flexible in integrating with other software
Developers
WHMCS is a dynamic, flexible and powerful platform, as it can integrate with many different service providers and tools. You can fully customise the looks of your WHMCS and integrate it with any other software that benefits your web business. It provides powerful hook and API that your developers can easily build your web business upon, because WHMCS is created in a modular architecture. Discover more applications, themes and integrations in WHMCS Marketplace to take advantage of for your web business. There is also a developer community to help your developers if they need it.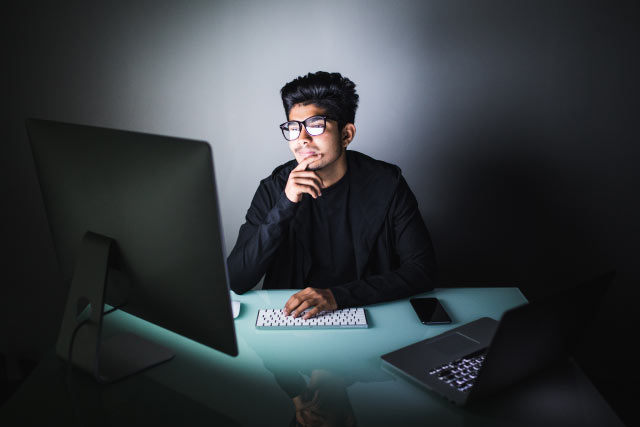 5 reasons to use WHMCS for your web business
Why use WHMCS for your web business?
1. Low-cost and affordable
Take advantage of the powerful and robust features that WHMCS provides you with at a low cost. Offer a wide range of web business services to your customers without spending a big budget. WHMCS helps you to systematically reduce operational costs and increase your web business profitability.
2. Increase productivity
Say goodbye to manual work in processing your customers' orders. WHMCS offers automation and immediate processing for the orders you receive. Process more orders by automation.
3. Increase reliability
Lower the chances of making a mistake due to human error while processing your customer's order. WHMCS automates it and helps to increase reliability for a high-quality customer experience.
4. High availability
WHMCS helps your web business in the provisioning of web services to your customers 24/7/365. Serve your customers day and night throughout the year, anytime and anywhere.
5. Easy maintenance
To start using WHMCS, it requires an initial setup and configuration once only. After that, it only requires a least amount of maintenance, saving you time and effort.
However, the setup and configuration of WHMCS can be quite challenging, even for experienced players in the web business industry, not to mention newcomers.
Let us help you to take out the painful WHMCS configuration from the equation!
Kickstart your web business immediately and resell the following WebNIC products: domain, SSL certificate, Office 365, Alibaba!
Introducing WebNIC WHMCS Managed Service!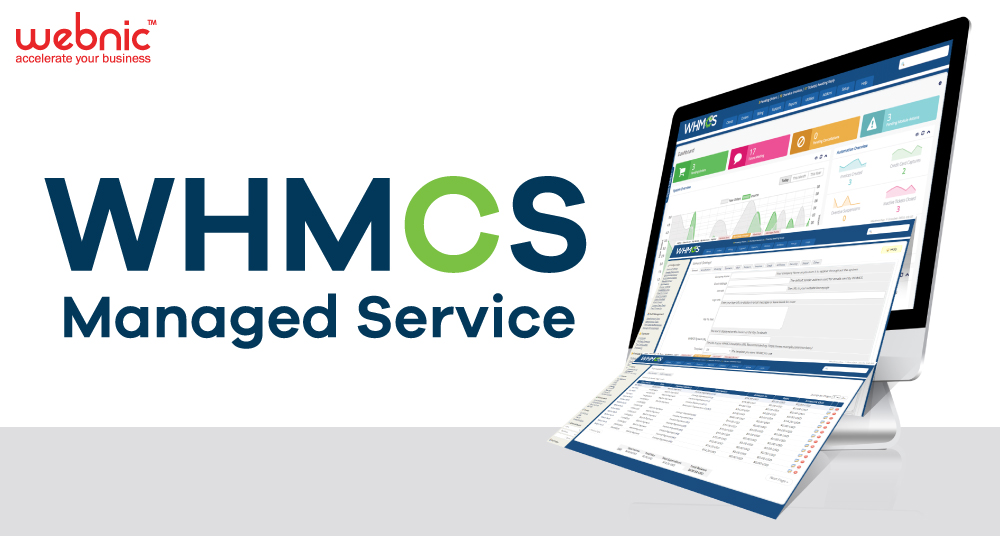 WebNIC WHMCS Managed Service
How does WebNIC WHMCS Managed Service work?
The new service will help you to get started with using WHMCS for your web business! We help you to do the initial setup and configuration of WHMCS for your system, by assigning a dedicated member of our team to help you! We want to provide you a smooth and hassle-free experience in fully installing, configuring and setting up WHMCS. We get it ready for you in perfect shape, so that you can start using it for your web business immediately. The service includes all of the following:
* Servers should meet our System Requirements before the service can be performed.
How to get started?
You can get started by contacting us to express your interest in our WHMCS Managed Service!
If you are an existing WebNIC reseller:
Drop us an email at [email protected] to request for the service.
Visit our WHMCS Managed Service info page and submit the form at the bottom of the page!
If you are a non-existing WebNIC reseller, kindly sign up at our website first and activate your WebNIC reseller account. Once you have successfully done so, contact us to request for the service through any of the options above.
Conclusion
With this new WHMCS Managed Service, we hope to help all of our resellers to take advantage of the powerful WHMCS platform to automate their web business. We want to make the experience of setting up and configuring WHMCS pleasant for all of our resellers, and we will assist you in every step of the process. Simplify and automate all your web business processes, and focus on growing your business with our new service! Get started here! If you have any other inquiries, feel free to drop us an email at [email protected]!
About WebNIC
WebNIC is an accredited registrar for ICANN, and various countries including Asia, Europe, America, Australasia, and Africa. With offices in Singapore, Kuala Lumpur, Beijing, Taipei and Jakarta, we serve 5,000+ active resellers over 70 countries. To join us and become a reseller, live chat with us or email us at [email protected].